Caring for Gems & Jewellery
Storing and care for Gems and Jewellery .
While our Products are created to last for long but there are some factors that can contribute to the wear and tear of your fine Gems & jewellery.
Because of the high value and rarity of certain Gems & jewellery, some people like to store their jewellery in a safe when not in use. If you have individual Gemstones or a gemstone jewellery , a soft pouch or box with no pressure from top or bottom is good for keeping them from coming in contact with other hard surfaces. Tanzanite is a relatively soft gem in comparison to Ruby, Sapphire with diamond being the hardest on Mohs scale so special care is needed while wearing Tanzanite especially in daily wear . 
Store  jewellery in a cool, dry place, preferably in a soft piece of felt or cloth. Ask one of our sales representatives about getting a jewellery box for all your valued treasures.
Cleaning your jewellery.
Be careful about using ultrasonic cleaners, as only certain gemstones can handle the ultrasonic vibrations. Diamond cleaners usually contain ammonia and water. Using a soft brush, you can remove dust or dirt from under the setting. Silver jewellery can be cleaned with a silver polishing cloth, with or without special silver cleaning solution.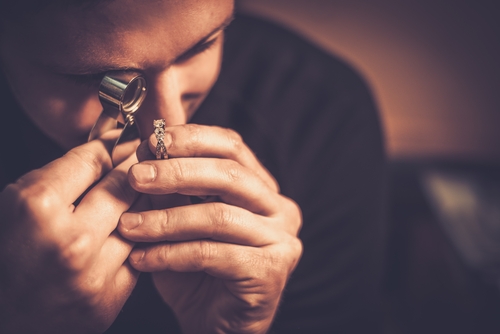 From our hands to yours
Truly highlighting a gem's brilliance begins with the selection of a single stone and ends when it is placed in its own impeccable setting, and our master craftsmen are committed to creating the most exquisite jewellery that celebrates and enhances the natural beauty of each individual gemstone.
The creation of each single piece of jewellery begins with a hand-drawn sketch in fine detail. This allows the craftsman to combine the fluidity and overall harmony of the design to bring out the collective beauty of both the setting and the gem.
After each detail is meticulously reviewed, the finished gemstone jewellery leaves our design studio and goes into the hands of someone who will cherish and hold this piece close to their heart for years to come.
@aqua_gems_jewels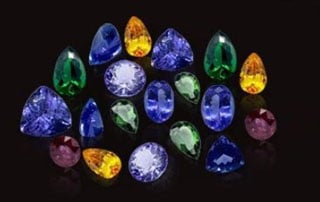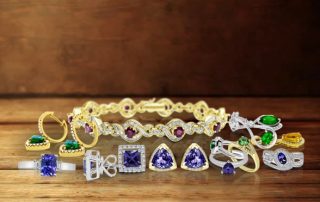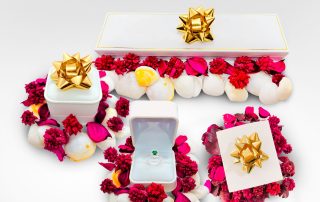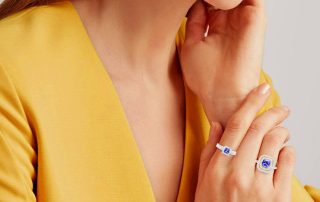 Disclaimer
Please be advised that colour variations will occur from what you view on the website to what you view in real life.  While we always aim to show a true and accurate image variations occur due to the different resolutions and brightness's on digital screens, such as computer screens, mobile phones and tablets.