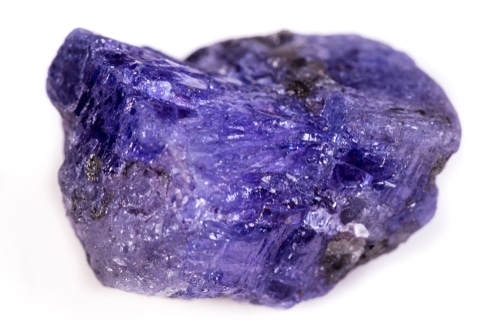 Tanzanite
Tanzanite is a one-of-a-kind gemstone unlike any other and can only be found in one place on Earth: the foothills of Mount Kilimanjaro. This gem possesses an exotic, velvety blue colour with a rich overtone of purple, making for a colour that is truly unlike any other.
Tanzanite is one of today's most popular blue gemstones and comes in a variety of shapes, sizes and striking colours. Tanzanite is rarely pure blue and almost always displays its signature overtones of purple. In smaller sizes, tanzanite usually contains lighter tones and a lavender colour while larger sizes typically display a deeper, richer and more beautiful blue.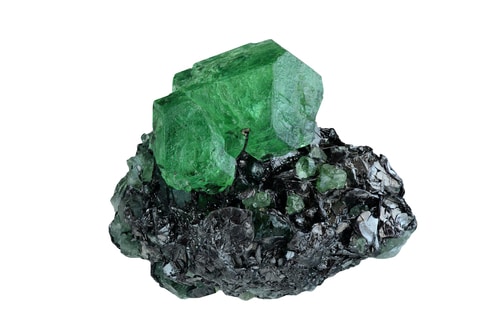 Tsavorite
Tsavorite is a variety of grossularite garnet, which is composed of calcium aluminium silicate. What is special about tsavorite is that it is coloured by trace amounts of chromium or vanadium, giving it that distinctive emerald-like green.
Tsavorite is also a more durable gemstone. Whereas virtually all emeralds are treated with oils or resins to fill internal fractures, tsavorite is always untreated.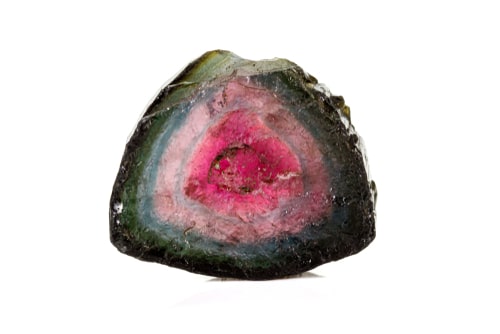 Tourmaline
Available in a spectrum of colours and colour combinations, tourmaline lives up to its name, which means "mixed stone." With a rainbow of colours, tourmaline can easily enhance any jewellery collection. Cranberry red, hot magenta, bubble gum pink, peach and orange, canary yellow, mint, grass and forest green, ocean blue, violet… tourmaline is all of these and more.
Tourmaline is also known for its ability to display several colours in one gemstone. These bi-colour or tri-colour gems are formed in many combinations and are highly prized. One multi-colour variety is known as watermelon tourmaline and features green, pink and white colour bands. To resemble its namesake, the gemstone is cut into thin slices with a pink centre, white ring and green edge.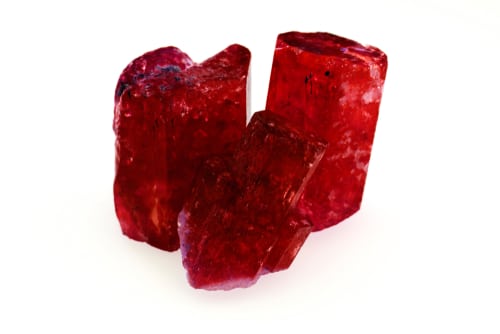 Ruby
The ruby represents love, passion, courage and emotion. For centuries, this gem has been considered the king of all gems. It was believed that wearing a fine red ruby bestowed good fortune upon its owner. Rubies have been the prized possession of emperors and kings throughout the ages, and to this day remain the most valued gemstone.
A ruby's colour is its most important feature. Rubies are available in a range of hues from purplish and bluish red to orange-red. The brightest and most valuable colour of ruby is often found in a Burmese ruby — a rich, passionate, hot, full red colour with a slight blue hue. This colour is often referred to as "pigeon blood" red, a ruby colour only associated with the Mogok Valley mines in Myanmar. Pigeon blood ruby red is not associated with the actual colour of a pigeon's blood but rather the colour of a white pigeon's eye.
Gem Stone Cuts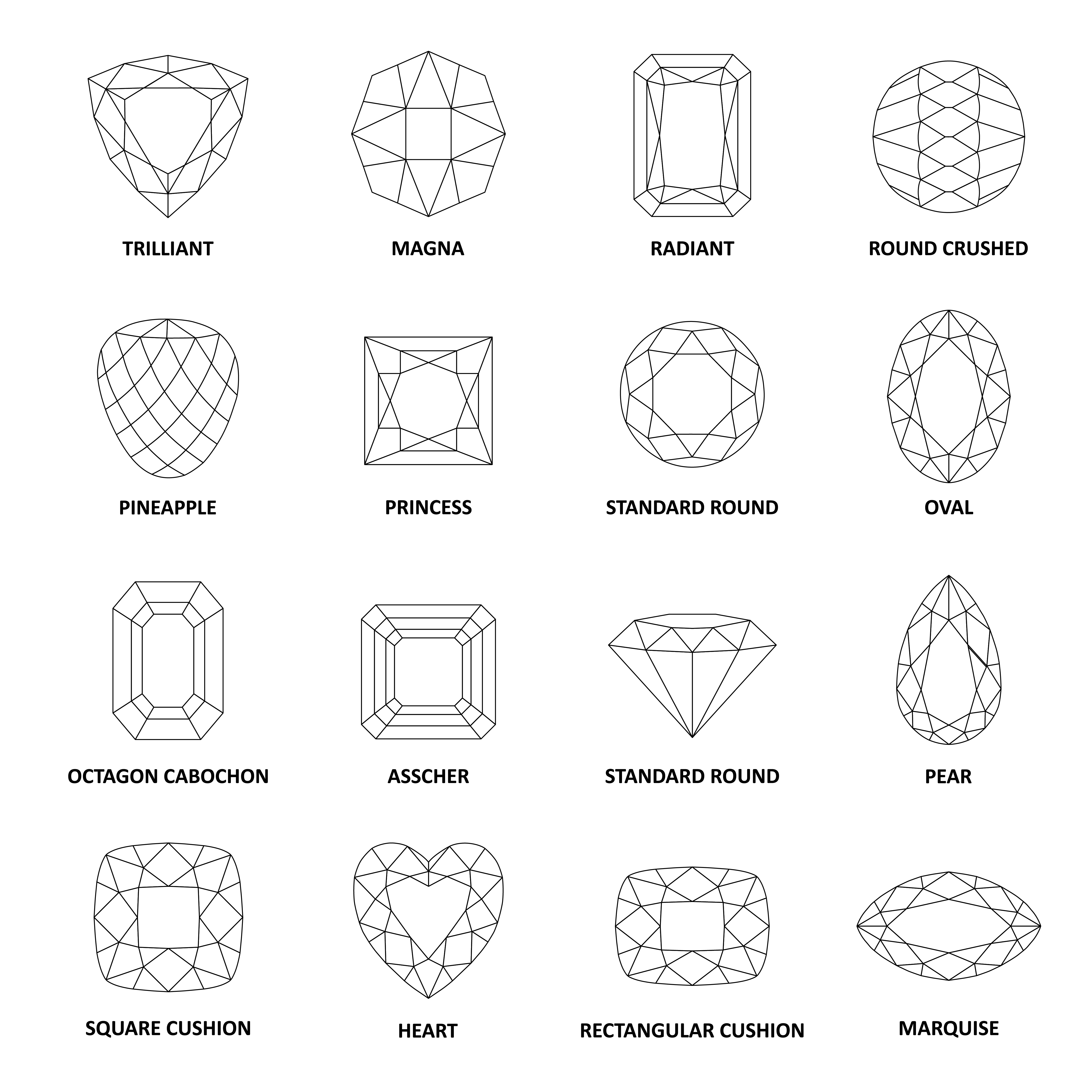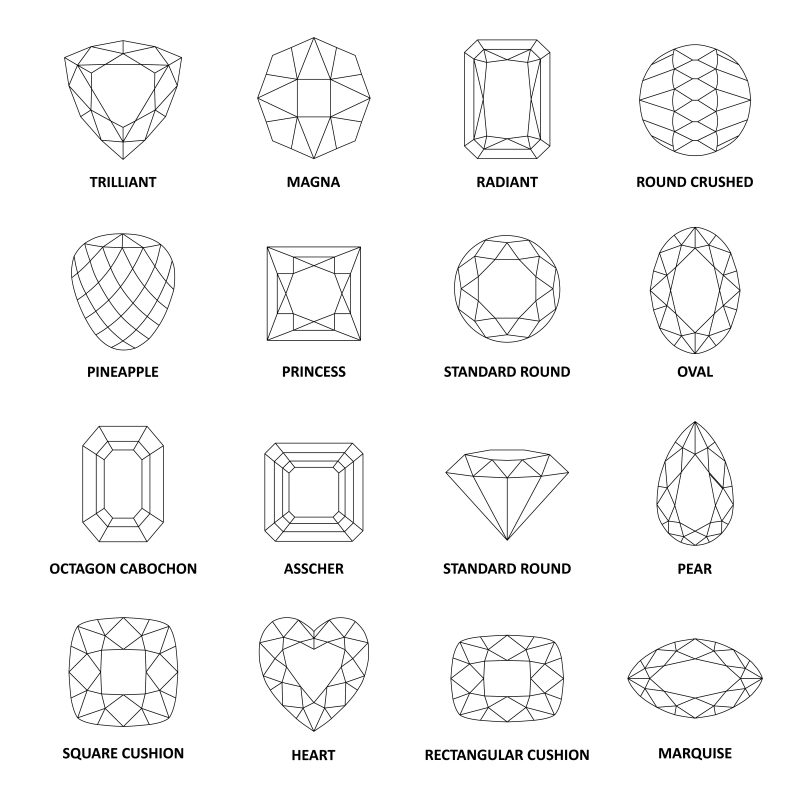 @aqua_gems_jewels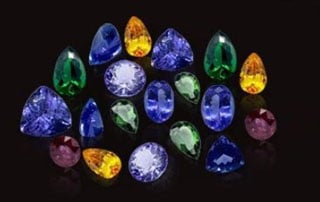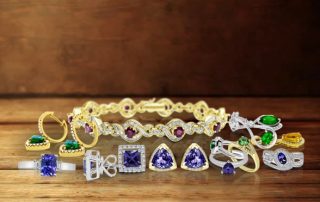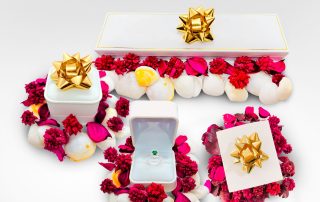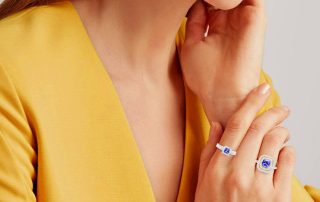 Disclaimer
Please be advised that colour variations will occur from what you view on the website to what you view in real life.  While we always aim to show a true and accurate image variations occur due to the different resolutions and brightness's on digital screens, such as computer screens, mobile phones and tablets.